Gain Work Experience!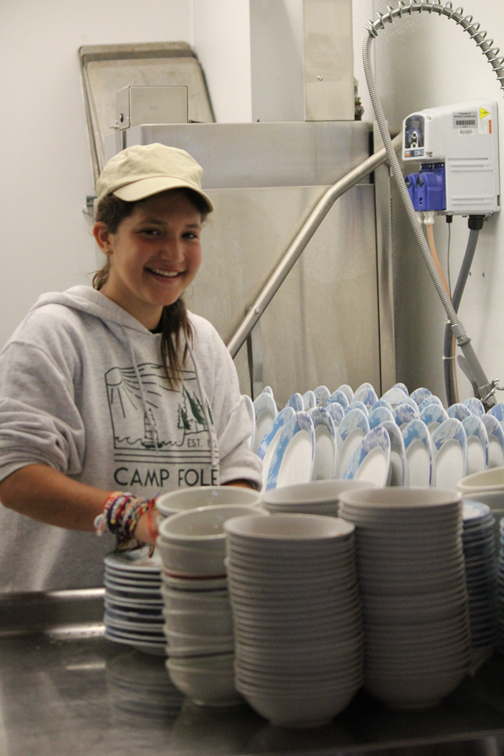 Camp Foley is a special place where you can play all day, hang out with friends, participate in a ton of different activities and gain work experience! Your parents will be so impressed when you get home with how easily and skillfully you can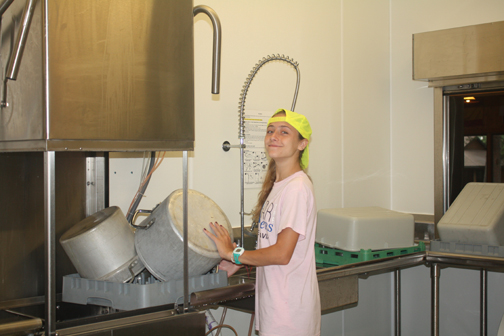 help with the dishes. Plus your parents will be very grateful that you're working off a portion of your camp tuition.
Dishwashing sometimes cuts into your First/Second Activity Periods, Rest Period/Third Activity Period or Evening Announcements/Evening Program. You'll rotate doing Breakfast, Lunch and Dinner dishes throughout the session so that you aren't always missing the same thing.
If you're interested in joining the elite group of Foley Dishwashers (and many alums and counselors take pride in being a member of that group) contact the office via This email address is being protected from spambots. You need JavaScript enabled to view it.. You'll also need to fill out the application.
What One Camper Said:
"I was at church doing a fundraiser, and in the kitchen they had a Hobart dishwasher. Everyone was impressed that I knew what to do when you were done with the dishes... by lifting that one thing inside and cleaning out the drain! I was so proud! Thank you Camp Foley for another important life lesson - dishwashing!" -- Krista S. (long-time camper, Elite Dishwashing Alumna)